Custom Musical Instrument Cases
Coon Hollow cases and case covers are made to protect your instrument against bumps, bangs and temperature variance. Many of our cases are made for instruments that do not come with a protective cover. Your Coon Hollow case can also be a light weight alternative to leaving your heavy case at home.
We make cases for all types of instruments - from Harps to Drums to Hammered Dulcimers to Guitars and everything in between. Challenges welcome!
The outside of each case is made with Cordura®, a durable, waterproof material. It is lined with plush corduroy and has patches of Cordura® where string ends and bridges might rub. Sandwiched between these materials is a layer of 3/8" closed cell foam.
Each case has soft 2" webbing handles, a detachable shoulder strap and a pleated zipper pocket for those widgets musicians seem to accumulate. Click Here to see the variety of Cordura® colors you can choose from. We enjoy combining your favorite colors. These are truly custom cases; you determine the final details!
Wheels are also an option for large harps and bigger instruments.  It is helpful to look ahead as retrofitting a case can be done, but is a bit more expensive.  I have found 'Music Maker" wheels to be the very best, most convenient and functional. You can order wheels with your case or if you want wheels in the future but can not afford them now I can put the appropriate handles and sleeves on the case.
For pricing information of our musical instrument cases, please visit our "How to Order" Page.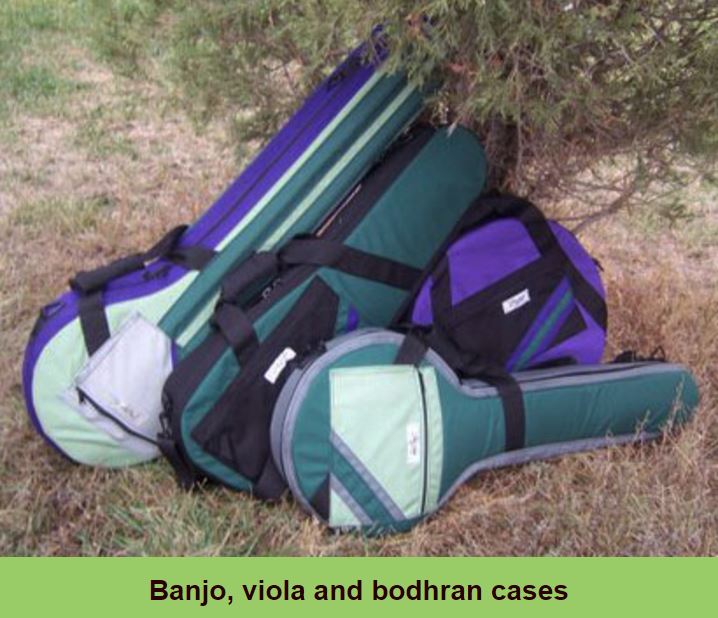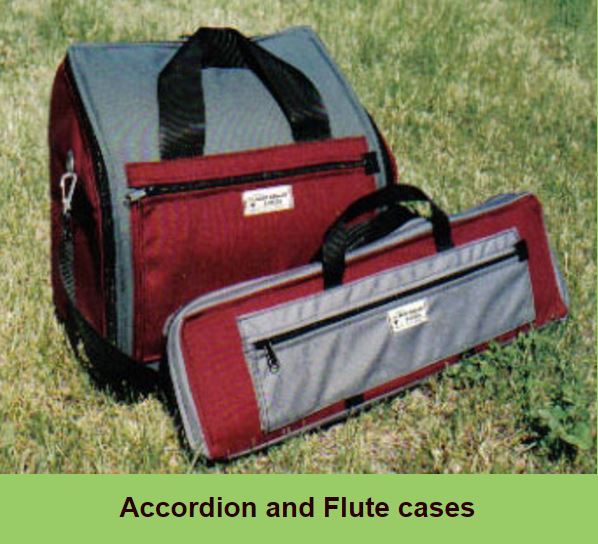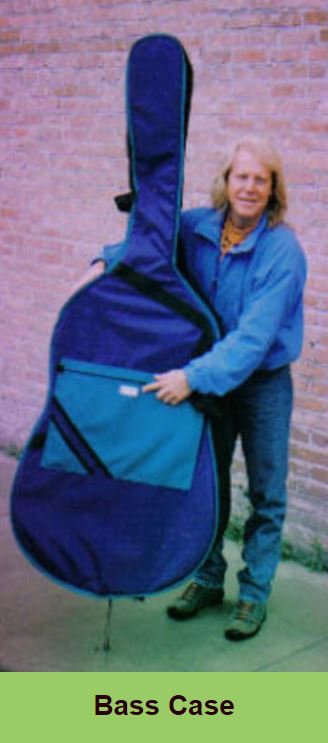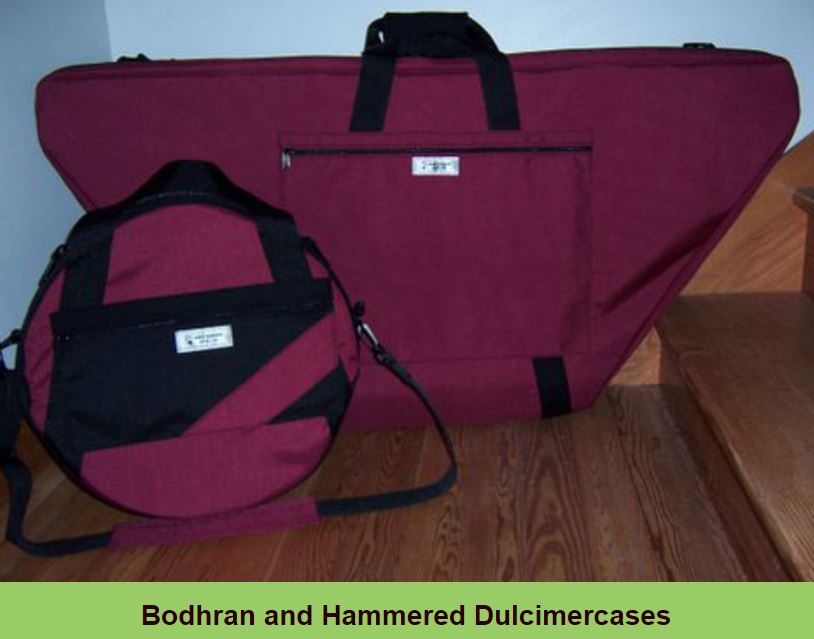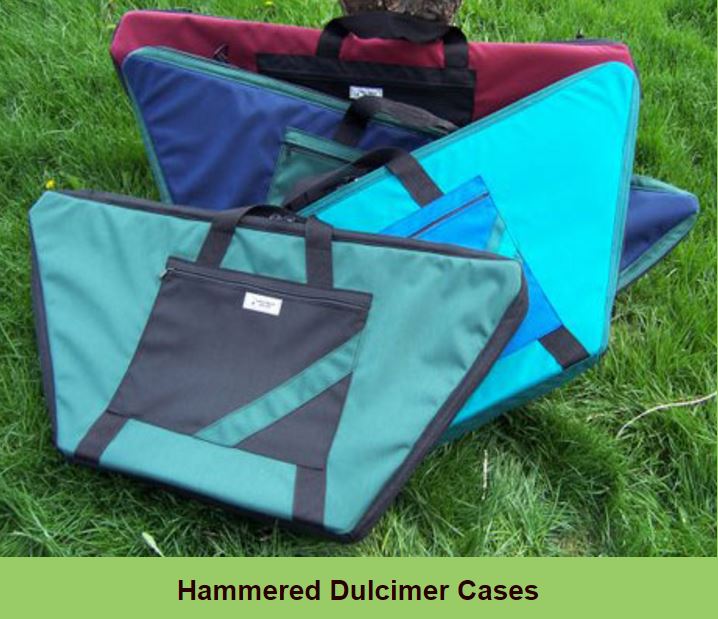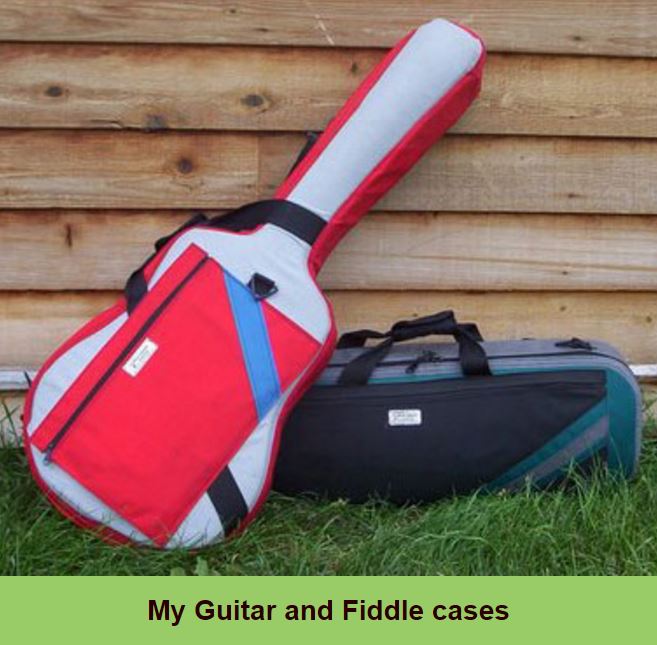 The Eco Line
A few years ago we developed a middle of the road case option. Eco Line is an option best suited for drums and amps. It is available for those who need protection but can not quite justify a deluxe case. This ½ inch of open cell foam laminated between Cordura® and nylon may not adequately protect the bridges, pegs and levers of other instruments. The Eco padded case still has pockets, handles and shoulder strap. This case has some weather deterrents and bump resistance but not as much as the deluxe models. The Eco padded cases come in black with a contrasting color of your choice. The price of an Eco case is generally 2/3 that of a deluxe case.